Product Details

German American State Bank is excited to announce that we are updating the look and feel of eStatements this April! The new experience will be a clean, modern update to the look you see today. What else can you expect from this update? See our FAQs below, and reach out to a GASB Representative with any additional questions today!
When will the updated experience become available? The updated experience will go live in May 2023.
What exactly is changing in this new experience? The new experience includes a modernized look and feel to the eStatement portion of online banking. The location of your statements and preferences will be similar to what you are accustomed to today, just with a cleaner, more streamlined look.
Will I have to re-enroll in eStatements as a result of this update? No. You will not need to re-enroll in eStatements when the updates go live.
Will I have to change any of my current statement delivery preferences? No. Delivery preferences will also remain unchanged when the updated experience goes live.
Will HTML statements still be available after the update? HTML statement viewing will no longer be available when the update goes live. Statements will be available for viewing in PDF form only at this time. Please reach out to a GASB Representative should you require assistance viewing PDF documents on your computer.
What will the updated experience look like? Take a look at a sneak peek of the new experience below!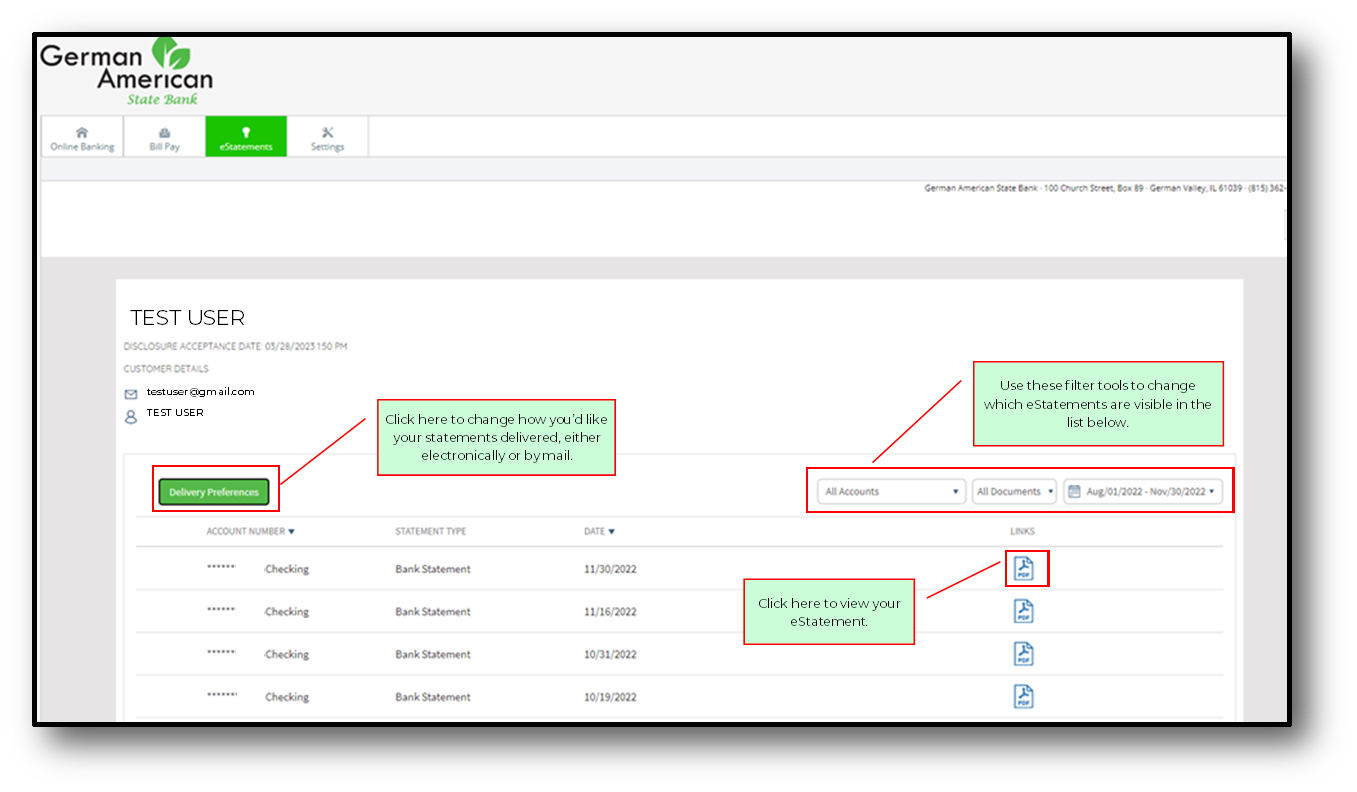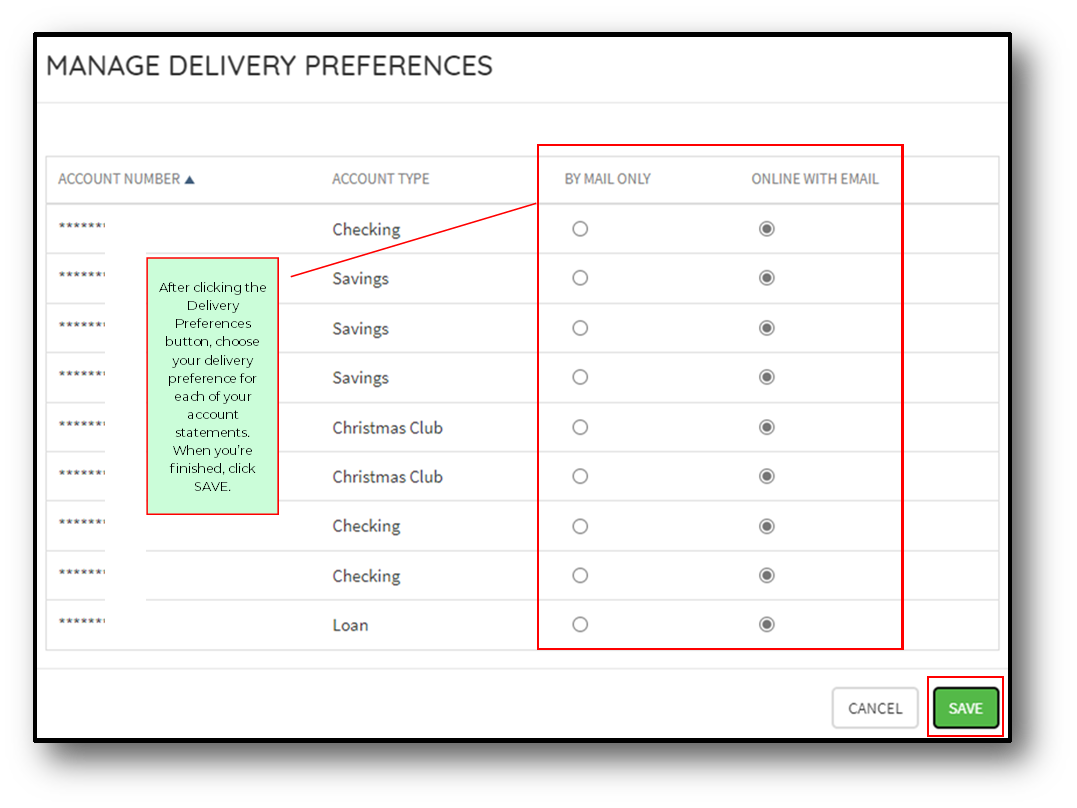 ---
It's time to make the free switch. Trade the paper clutter for easy electronic statements. We promise you won't miss that stack of unopened envelopes.
Losing the paper trail also means gaining security. The less you leave for identity thieves, the better you can avoid being a victim of fraud. Save yourself and the environment.
Save paper and save the environment
Fast, free, and easy alternative to paper statements
Easier to retrieve info when needed
Eliminate a paper trail
Reduce chances of fraud and identity theft
Arrive faster than paper statements
Simplify recordkeeping
Easily access past statements
How To Enroll
Our current enrollment process:
To enroll in E-Statements you first must be logged into Internet Banking
Then click on the Statements tab
Enter your account number, the last 4-digits of your social security #, your last name, and your email address. Then click Continue.
Next, read the Electronic Delivery of Bank Statements/Notices Consent Agreement. Enter the red Validation Code in the field at the bottom of the screen and then click on I Accept.
Next you will be taken to the "Preferences" Page. Click on Electronic in the drop down box next to the account(s) you want to receive E-Statements for and then click on Update Account Preferences.